Case Study
-
Transforming Retail Transactions: The Larapos Voyage
Larapos, a cloud-based POS solution, revolutionizes retail management for small to medium businesses. Through overcoming technical challenges and implementing scalable features, Bootstrap Guru team of four showcased the prowess in handling complex, high-transaction projects. Larapos now stands as a testament to delivering user-centric, scalable solutions in the modern retail landscape.
https://larapos.com
Client

Larapos

Year

Service

SAAS Development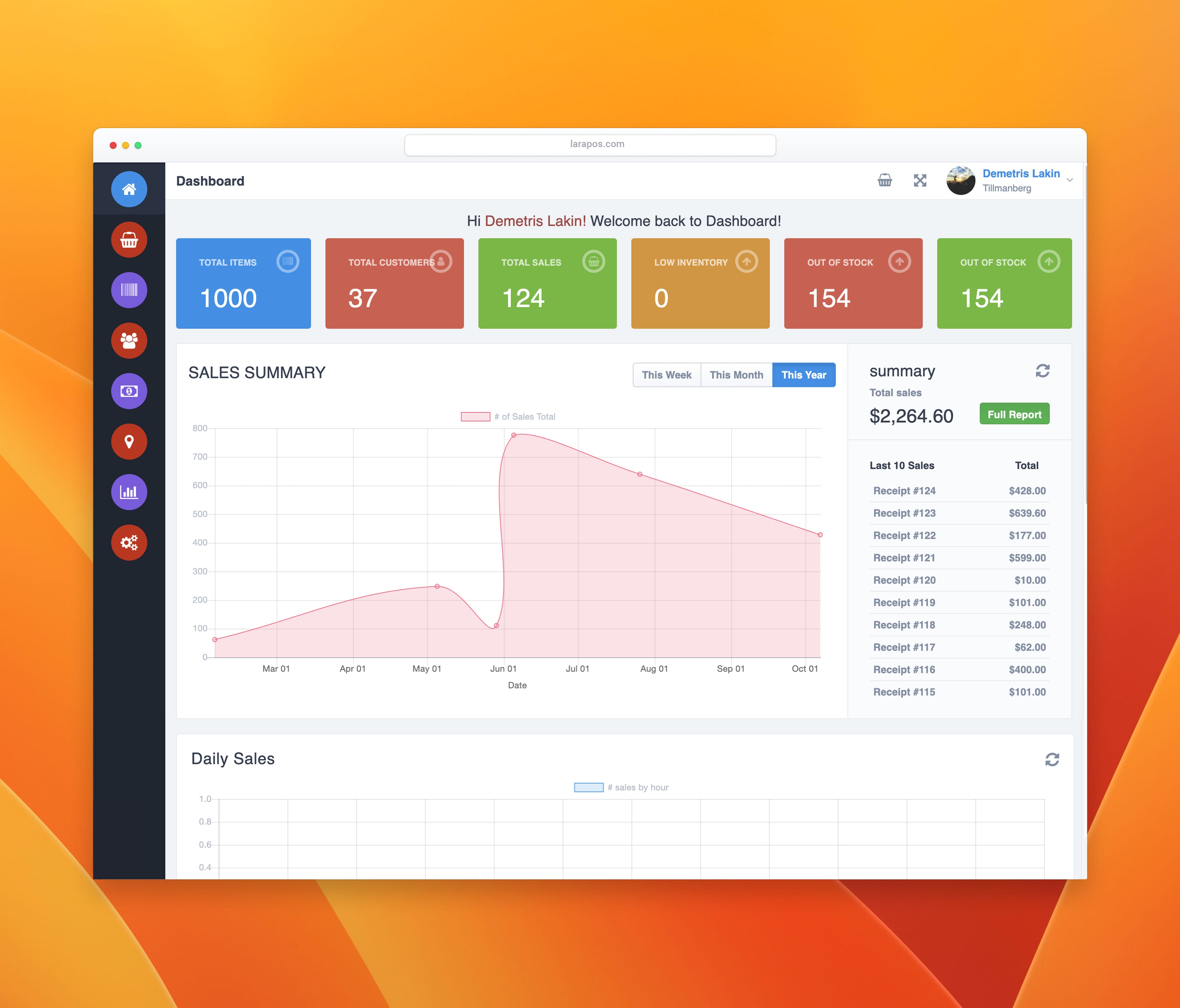 Overview
Introduction:
Larapos was envisioned as a modern, cloud-based Point of Sale (POS) solution tailored to meet the needs of small to medium-sized retail businesses. Its mission was clear: streamline retail management processes by leveraging cutting-edge technology.
Project Kickoff:
With a team of four seasoned developers, Bootstrap Guru undertook the challenge to bring Larapos to life. The journey began with an in-depth analysis of the retail domain to understand the intricacies and challenges retailers face, especially concerning transaction management and inventory control.
Technical Challenges and Overcoming Them:
Offline Data Availability:
One of the significant hurdles was ensuring data availability during offline scenarios. We devised a robust offline data handling mechanism that syncs seamlessly once connectivity is restored, ensuring uninterrupted service.
Touch Screen Optimization:
Optimizing the user interface for touch screen devices was crucial for on-the-go sales entries. A responsive design was implemented to ensure seamless usability across various device types.
Scalability:
Creating a system capable of handling millions of transactions across numerous retail outlets was imperative. By employing the latest in cloud technology and database optimization, we ensured Larapos could scale gracefully as the transaction volume or the number of stores increased.
Features Development:
Multi-Store Management:
Larapos was engineered to support multi-store operations with features like real-time inventory tracking, and instant data transfers between stores​1​.
Remote Ordering:
The platform facilitated remote ordering, enhancing operational flexibility and customer convenience.
Business Analytics:
Providing insightful analytics was a cornerstone of Larapos, enabling retailers to understand their sales trends, identify best-selling products, and much more.
Outcome:
Larapos transformed into a comprehensive, scalable POS solution that not only streamlined the retail management process but also offered insightful analytics to drive informed business decisions.
Conclusion:
The successful delivery of Larapos exemplifies Bootstrap Guru's capacity to handle complex projects with a compact yet proficient team. It reflects our ability to navigate technical challenges, innovate, and deliver scalable solutions that cater to a broad spectrum of operational needs in the dynamic retail sector.
What we did
Frontend (Next.js)
Custom CMS
SEO
Infrastructure
Duration

2.5 yrs

of the inventory

Millions

to complete a sale

2 steps

with keyboard

100%