Case Study
-
Revamping PHPPOS: A Responsive Transformation
Transitioning PHP Point of Sale to a responsive design, Bootstrap Guru enhanced user interaction and expedited order processing, showcasing a blend of modern design and functional excellence.
https://phppos.com
Client

PHP Point Of Sale

Year

Service

App development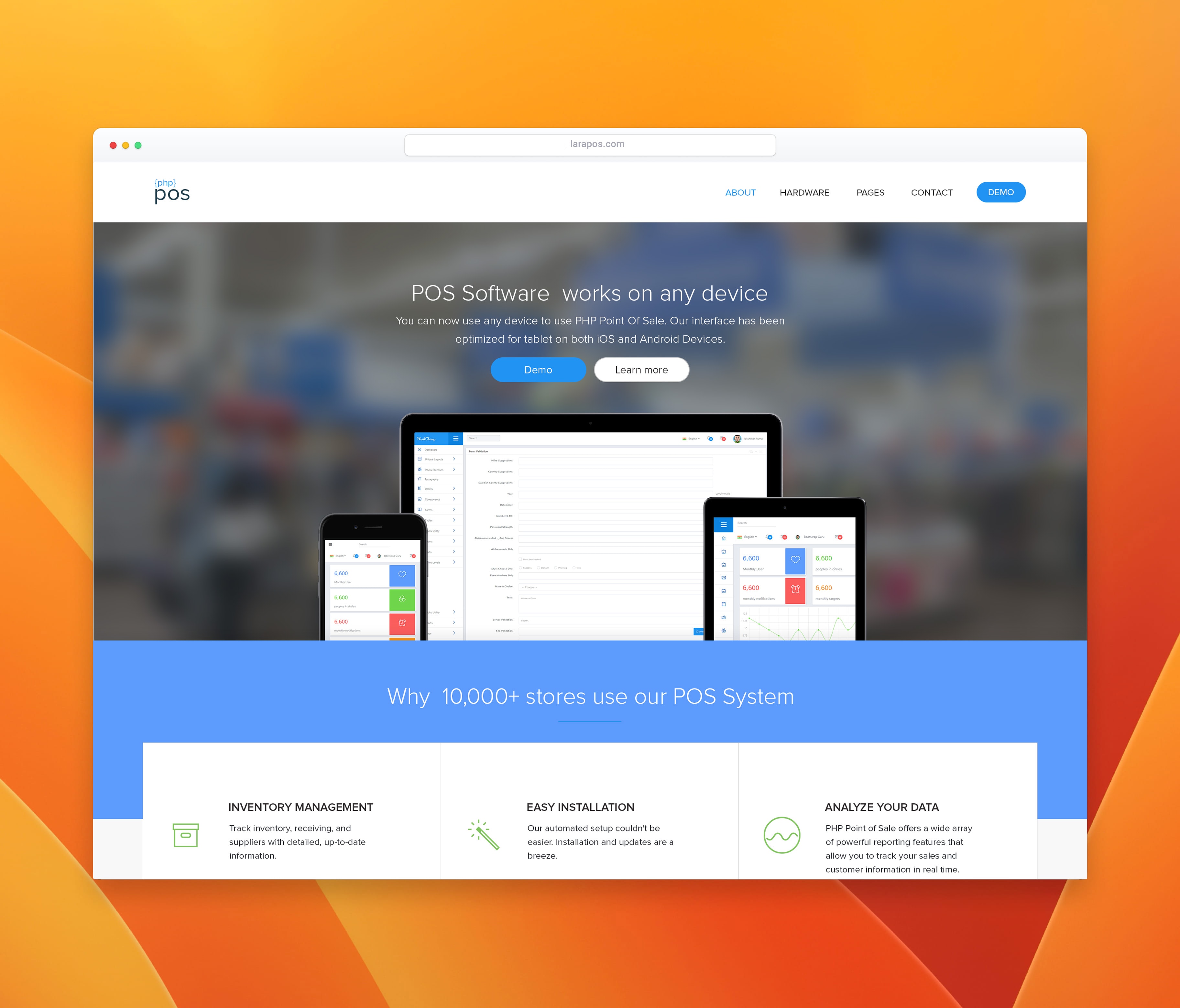 Overview
Introduction:
PHP Point Of Sale, a leading point of sale provider in the industry, entrusted Bootstrap Guru in 2015 with the mission of rejuvenating their application and landing page from a non-responsive to a responsive design, to cater to thousands of their customers across varying device platforms.
Challenge Unveiled:
The core challenge was to transition into a responsive design while preserving the application's inherent functionality and user experience. The redesign was not merely a facelift but a transformation ensuring PHPPoS's market lead amidst evolving user expectations.
Embarking on the Redesign Voyage:
With a toolbox of Twitter Bootstrap, CodeIgniter, and jQuery, we delved into redesigning the architecture ensuring the new design would seamlessly adapt across diverse devices, without compromising on functionality.
Crafting the User Interface:
Attention to detail was pivotal as we meticulously reworked the user interface, ensuring intuitive navigation and enhanced user engagement, reflecting modern design trends while echoing the robust brand essence of PHPPoS.
Optimizing Sales Register:
A focal point of our redesign was the sales register page. With a meticulous approach, we revamped the workflow to minimize the number of clicks required, thereby accelerating the process to close an order. This optimization aimed at enhancing the operational speed, significantly contributing to a more efficient and user-friendly POS experience for PHPPoS customers.
Before: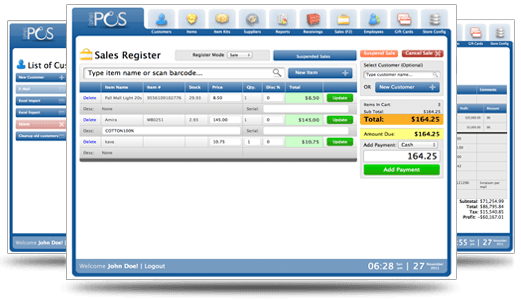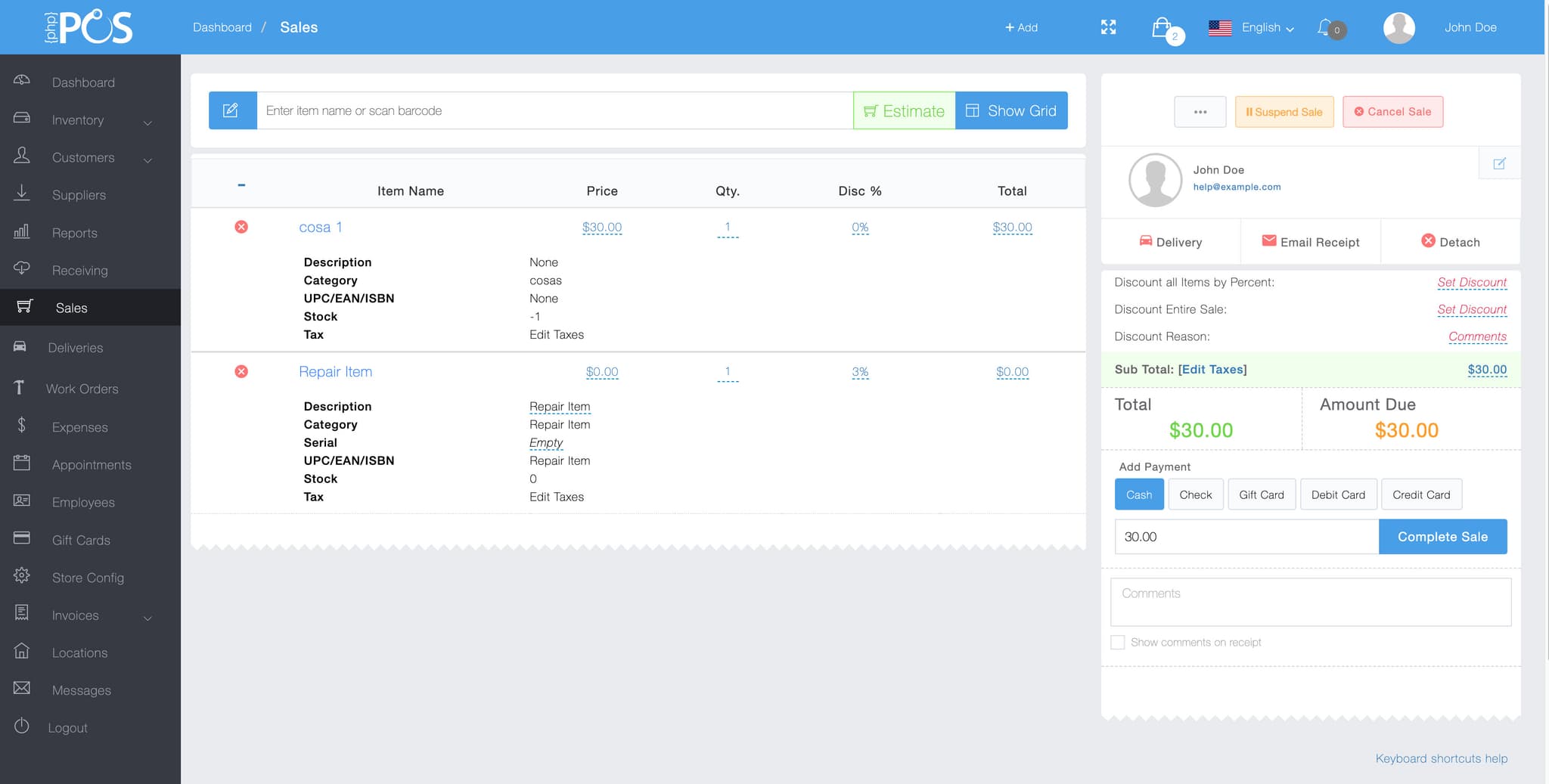 Technical Transition:
The technical transition was navigated with precision, ensuring the responsiveness meshed well with the existing CodeIgniter framework and jQuery implementations, striking a balance between modernity and functionality.
Outcome:
The endeavor culminated in a fresh, responsive, and user-centric interface, significantly elevating the user experience and accessibility across various device platforms for thousands of PHPPoS customers.
Sustained Engagement:
Post-redesign, PHPPoS not only retained its existing user base but also witnessed enhanced engagement, underscoring the success of the redesign in aligning with modern user expectations.
Conclusion:
The PHPPoS redesign journey epitomizes Bootstrap Guru's commitment and prowess in navigating complex redesign landscapes, delivering solutions that resonate with evolving market trends while bolstering client satisfaction and user engagement.
What we did
Churn rate

20%

Uninstalls

5x

App store rating

2.3

Pending lawsuits

8